Benefits communication reimagined
BENEFIT BOX
Benefit Box provides a comprehensive set of enrollment tools and services designed to give you more flexibility in this new virtual environment. We offer enrollment options that allow you to fulfill any enrollment no matter the size, location, or industry hands free!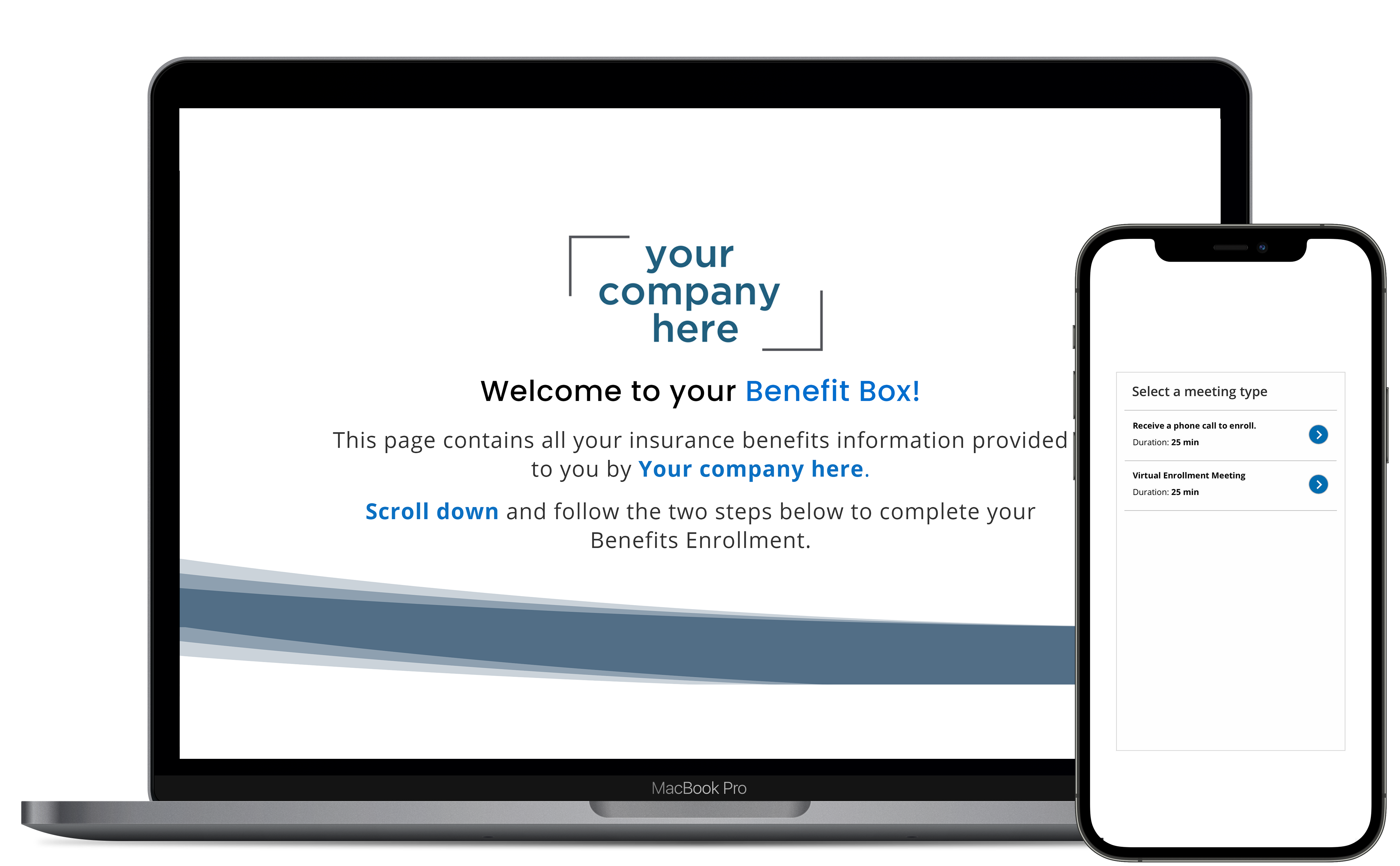 Ready to make an impact?
We provide a custom built package for each client.
Designed to distribute benefit material digitally, educate employees on the benefit offering, and automatically coordinate 1 on 1 enrollments via a zoom-like meeting or over the phone.
Custom Marketing
Private labeling geared towards your specific target audience.
Benefits Administration
Integration solutions manufactured to fit client and consumer needs. 
Enrollment Services
 Virtual, Telephonic, or In-Person enrollment capabilities.   
Voluntary Benefits
Robust product portfolio, customized and tailored, to fit your needs.
Our Mission
Here at Benefit Box we strive to make an impact on each customer…
Making an Impact
Providing a seamless solution for streamlining benefits communication and creation…
Company Culture
In an ever changing environment, we have cultivated an organization set around unique core values and personality traits…  
Benefit Box has helped me streamline and scale my buisness. With the Benefit Box suite of services, I am able to provide my clients with a unique benefits enrollment experience. The Benefit Box team has helped me maximize revenue from existing business as well as onboarding new clients. This partnership has allowed me to focus on building my relationships and prospecting new buisness.
Benefits Open Enrollment was always stressful for me and my staff. Before Benefit Box, I struggled to track down my employees and have them complete paperwork. Benefit Box provided us with a tailor-made simple to use enrollment site which changed the way we completed Open Enrollment. My employees were able to view the benefits material on their phones and then schedule a time with a benefits advisor to complete their enrollment.
Accessing Benefit Box was super easy! I was able to review my benefits information at my leisure as well as select a time to conveniently speak with a Benefits Advisor.  Having the ability to have a real-time interaction with me and my wife over a video call was truly impressive.
Lets plan your next enrollment!